You Don't Have to Take Our Word for It!

Here's what some of our satisfied customers have to say about Westmoreland Transmissions:


My car broke down and I was only in town for a few days. Turns out I needed a new clutch and they got me in right away and fixed it within one day. VERY nice people and awesome service. Thanks, Westmoreland!!!!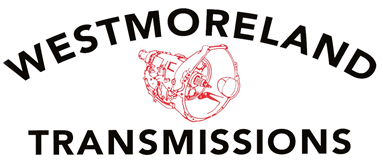 01/24/2023
They did excellent work on my truck' transmission and really recommended them
Very honest and friendly. I trust them for any transmission issue. I first took in a Ford e-350 that needed the transmission rebuilt. They did it in a timely manner and warranties their work for a certain period of time. No issues out of that vehicle. Then they gave me an honest diagnosis on an Isuzu axiom transmission. Unfortunately, I didn't have the resources to replace that transmission at the time. So, I had them replace the fluids and check out another transmission for me in a Honda odyssey. They gave me a discount for bringing my own fluids as well. Runs great and no issues. This is an awesome shop! They are honest and dependable! The wife and I even put them on the Christmas Cookie list!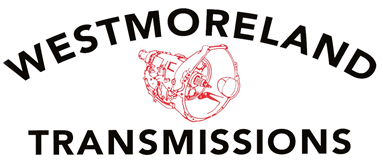 12/11/2022
Awesome Customer Service and workmanship. Owners Bob and Teresa are Customer Friendly people and Honest. It made my experience with my visit a Positive and Stress Free, very Appreciated. There were no Surprises, What Bob Quoted for Repairs is What I paid. He also did other repairs not Transmission Related free of Charge. I HIGHLY recommend Westmoreland transmission the Place to go for your Automotive repairs. High Five
I came here just to say how much I appreciate these people at this shop. Never in my life have I been to a shop and felt like I was in good hands. They call it how it is and do whatever they can to help you out. My transmission was acting up so I brought it in to them. Before I could even finish explaining what was going on they had my issue diagnosed. I had called out of work in order to take my truck in, they used their personal vehicle to give me a ride home. They stayed late to finish my truck and even called to see if I needed a ride back up to the shop. Words can't describe how much I appreciate these people and the understanding they have for hard-working regular Joe's. Not to mention, my truck has been running better than ever since the repair. I'll be taking any and every vehicle I ever own to them whenever they need anything. These people deserve your business and I can assure you that you will not be disappointed. 10/10.
I am really skeptical with mechanics, I usually am the one to work on my car when something goes wrong, however, this time it was the transmission. I was researching about transmission shops I came across Westmoreland Transmissions. They are family owned and have amazing costumer service. Bob was very honest with me and gave me great options. His diagnostic fee is REALLY reasonable. And the price for the repair was also fair. I am very glad I chose to do business with Westmoreland Transmissions.
From the moment I called Bob was totally honest thru the whole transmission rebuilding process. He knew what was wrong with my 2014 GMC, gave me details and quoted a price and when it would be ready. The price and ready date were exactly as quoted. He was very honest about the repairs and the transmission is better than when I purchased the truck. Bob and his wife Teresa are dependable and fantastic. Definitely recommend their service. Thank you for great work.
Mr. Bob seems to be very honest and caring person. I would truly trust him in fixing my transmission issues. Unfortunately, my transmission issues are from a Mitsubishi CVT that will cost nearly what the vehicle is worth. Part alone is over $5500. He did his best to help us.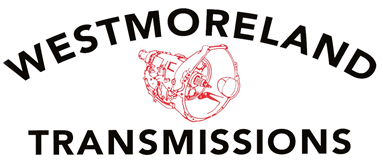 09/10/2022
So I came in thinking I had a failing transmission. Bob diagnosed it and found out that it was a band transmission mount, and I had leaking coolant lines. I truly thought I was gonna need a new transmission. Bob and his crew are HONEST! He could have lied and told me I needed a new transmission and I would have believed him. Bob has Integrety and he is NOT in the business of ripping people off. He replaced the mount and fixed the coolant lines- no more crazy grinding sounds, and no more leaks? best of all no $4000 bill! Thanks Bob and your crew at Westmoreland transmission! I highly recommend!!!
Bobby was more than knowledgeable about F150 transmissions & a straight shooter. He was very upfront about the cost of repair & completed work on less than 24 hours. He completed repairs at his original quote!
Thank you to Bob and his crew! Did a full rebuild on a transmission and had too modify driveshaft. Very happy with his work and the care he took with my pride and joy! Will definitely refer and be back for future services!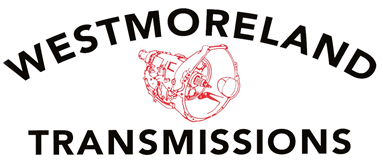 08/18/2022
Fair and honest pricing. Experienced staff. Clean facilities. Happy with their work and would recommend to my friends.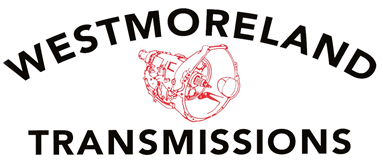 Engine & Transmission
08/01/2022
Westmoreland Transmissions was the best and smartest decision I made for my vehicle repair. The transmission on my Tahoe went out on my way to work on a Friday morning. I was only able to drive about 5 mph and was able to make it to a transmission shop. That morning I was told that they were going to put me on top of the list and I would get a call by 1 pm at the latest. I waited till 3 pm to call since no one called me back but no answer. They did call me Monday morning telling me that the transmission would need to be replaced and would not be a good idea to rebuilt it. It would take 3 to 4 weeks and the cost seem to be super high. I called Westmoreland for a second opinion and Bob gave me a more reasonable cost for replacement or rebuilt. I called a tow truck to pick up my vehicle and have it moved to Westmoreland that same day (not even a block away). I went and talked to Bob after it was dropped off and decided to have it rebuilt. Bob said it would be completed by the end of the week and it was. Bob called me on Thursday to let me know that it was completed and I picked it up on Friday. Today is the 2nd day that I have driven it since I was out of town for a week. I do feel a little issue but hoping it's just getting settled in, if it continues I will contact Bob, hoping it will not be the case. If you are looking for a knowledgeable, experienced and fast service at the best cost contact Bob at Westmoreland Transmissions. He is the Best!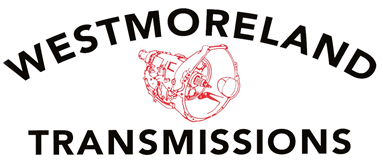 07/08/2022
We had a great experience with Westmorland! After another shop quoted us for a replacement of our transmission costing over $6k, we brought our Highlander to Westmoreland for a second opinion. They fully diagnosed the issue and determined that it wasn't even the transmission at all! Their honest assessment and resolution of the problem ended up saving us over $5k. I would recommend them to anyone!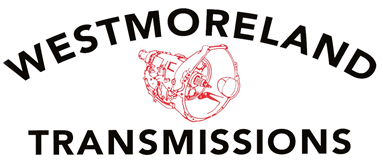 06/17/2022
WONDERFUL people to deal with !!!!! They did not try to "up sell" anything, and the old Fleetwood shifts like a new car. Best part was "when they say it is ready, it is READY" to go. THANKS !!!!!! Richard, Karen & 1986 Cadillac Fleetwood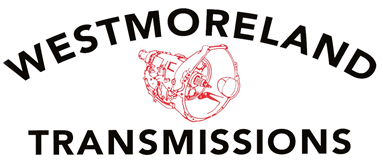 05/05/2022
Bob seems to be experienced and have great customer service skills. Good experiences with these guys.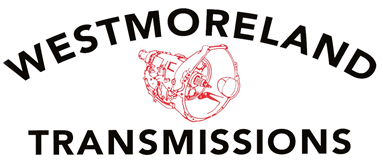 04/25/2022
Off the chain!! These guys are Awesome!!!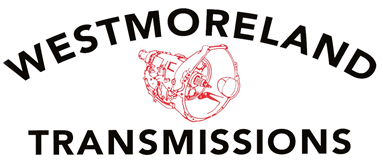 4x4 Services
04/22/2022
These guys are awesome! They fixed my transmission for my 1995 Jeep 3 years ago. And just recently replaced my rear axle on my 2001 frontier, its awesome!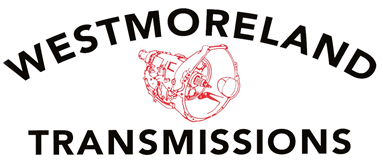 04/07/2022
Very fast, very professional, simply the best in DFW this is from J5 Mobile Mechanic Service, Will only ever use them.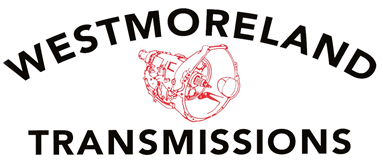 03/28/2022
Excellent service for a affordable set price. Highly recommend these guys.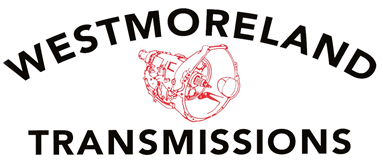 03/18/2022
This was by far the best treatment I?ve gotten from an auto shop. I had oil leaking on my transmission and thought it was a transmission issue. I left my car with them twice and both times the daughter of the owner gave me a ride home while I waited for my car to be ready. My issue wasn?t transmission related but they were nice enough to refer me to their buddies auto shop ?Lowtech Auto?. I just moved to Arlington and I?ll likely only use these 2 shops for major work.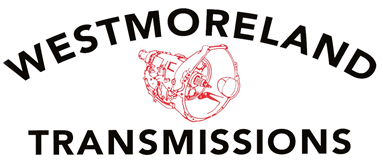 03/18/2022
Bob and his family stand by their work. Outstanding customer service. Bob talked me through the repair I needed and the price was very fair. I recommend Westmoreland Transmissions above everyone else. He?s been in business for 30 years and he proved why he is the best.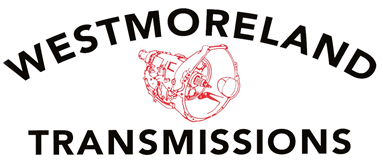 03/17/2022
Westmoreland is hands down the #1 place to go to for transmission rebuilds. They did an amazing job, very professional and they made sure everything was up and running smoothly before advising me that my truck is ready. They were very helpful and I'm so glad I chose to come here for my transmission. Quick and professional at a great price! Can't beat that! Thank you Bob and Nicole.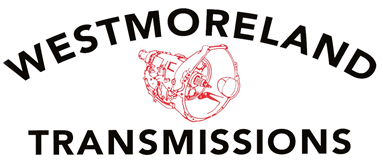 03/15/2022
Excellent, excellent service in all areas. Competent, honest, efficient, kind etc etc. I would suggest Westmoreland Transmissions for all of your transmission needs. Revived my 17 year old car in just a few days and charged a very fair and affordable price. Thanks to Bob, Nicole and Kent.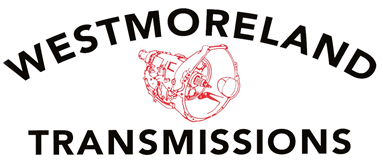 03/03/2022
My 2000 Mustang GT's clutch decided to quit. After calling many places who were no help, I found Westmoreland Transmission. I was told the price and that it would be a week. The price at pick up was the same and only took a couple of days. Nicole was working when I picked it up. She was very helpful and honest. This business gets it done quickly, with quality and honesty. Westmoreland Transmission went above and beyond my expectations! Thank Y'all!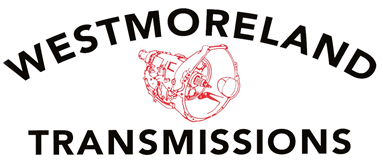 02/23/2022
I've had my clutch replaced a while ago. GREAT PRICE and labor was a great price as well.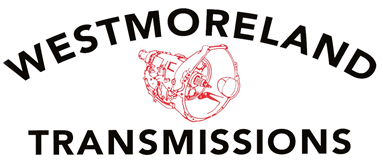 01/12/2022
On time, on cost, on quality. $3000 + Tax for a 2007 Explorer transmission. 3% charge on credit card, prepare for cash or debit card to avoid bank fees. Check not accepted. Shop is pristine and well organized. Thank you Bob and Nicole.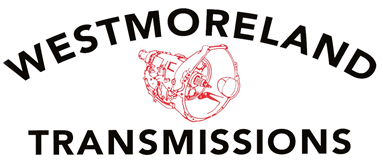 12/06/2021
Honest, Friendly, & Reliable. I was previously told by Firestone Complete Auto Care that my transmission was already slipping, so I booked a diagnosis with Engle Transmission, but they were swamped with work. I then went ahead and contacted Bob with Westmoreland due to their high reviews. They did not disappoint in the least! Turns out my transmission is fine for the time being. The team took a good look at it and stated it is not as I was originally told. Glad I went with Westmoreland! I recommend them above anywhere else around town. I encourage you to continue to support small businesses by trusting your vehicle with their eyes, experience, and kind hearted service. Thanks again for your help and advice!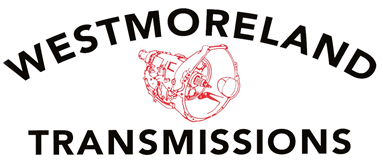 12/04/2021
Excellent service. Fixed right first time everytime. Call Bob if you need trans repairs!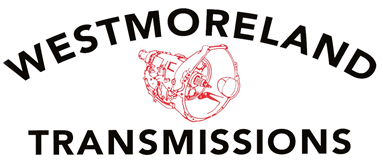 09/21/2021
They are fast and affordable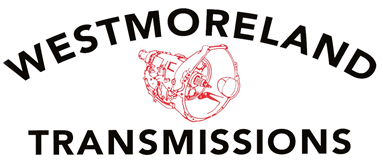 09/11/2021
Performed a transmission rebuild faster and less expensive than the dealership, and included a warranty. Great service, highly knowledgeable staff, and reasonable prices. A+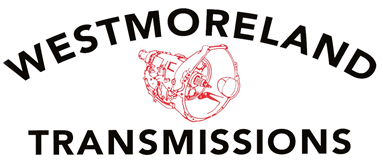 08/29/2021
Bob and his crew went above and beyond to get my differential repaired quickly without overcharging. I highly recommend Westmoreland transmissions to everyone I meet. Thank y'all.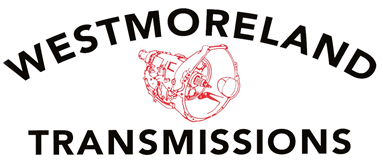 08/21/2021
They did an amazing job! Bob is honest, hardworking, and won't rip you off. He not only fixed the problem but found my brake lights weren't working because of the sensor and fixed that. I was terrified I would be taken advantage of no matter where I took it and thought the bill for repairs were going to be outrageous but I was pleasantly surprised. His daughter Nicole was wonderful as well. I highly recommend them. I'm a customer for life! Thank you Bob and Nicole for such a wonderful experience!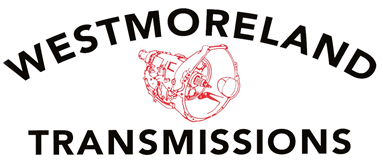 08/20/2021
Wow, absolutely phenomenal service. Truly took about a week and the customer service was top-of-the-line. What a wonderful family and very patient and trustworthy. Told me about everything they needed to do and true price is upfront, so I knew they weren't trying to add on anything extra for no reason. Truck is running great, when I truly thought it was a lost cause. Extremely satisfied with my service of the vehicle and as a customer. Will definitely refer to everyone else.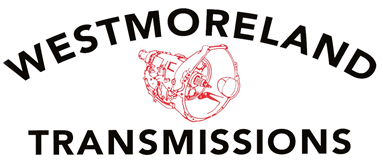 Engine & Transmission, near
Arlington, TX
08/19/2021
Wow, absolutely phenomenal service. Truly took about a week and the customer service was top-of-the-line. What a wonderful family and very patient and trustworthy. Told me about everything they needed to do and true price is upfront, so I knew they weren't trying to add on anything extra for no reason. Truck is running great, when I truly thought it was a lost cause. Extremely satisfied with my service of the vehicle and as a customer. Will definitely refer to everyone else.
When my rear differential went out, no shops in DFW were able to help. After speaking with Bob, he said he would do what he could. Not only did the rebuild the entire differential, they did it expeditiously and professionally. I would highly recommend Westmoreland transmissions to anyone in need of service. Thanks Bob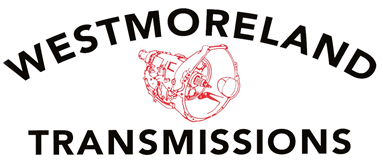 08/16/2021
Great service. Nice people. I was in a pinch and they were able to fix my transmission and had me back on the road quickly. I would recommend them and use them in the future.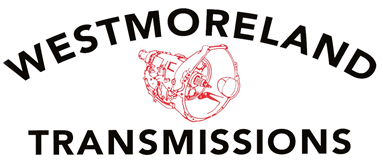 06/29/2021
They were very kind and helpful,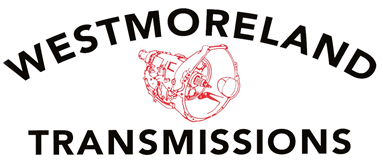 06/19/2021
Had my 4l60e in a Silverado rebuilt here a couple months ago. No complaints. Price was decent in comparison to other shops and he also put a rear main seal in for the cost of the seal. Seems to be holding up so far. No problem recommending for trans rebuild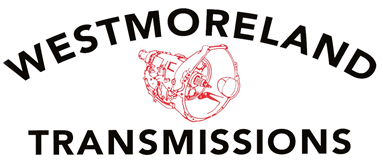 05/14/2021
I want this to be very clear, Westmoreland Transmission is the real deal!! This man is a Patriot and his value system is still what we had 75 years ago. He tells it like it is and does what he says he will do. It is so nice to work with a service that has integrity. This one is it!!
You guys really delivered! Thanks again for the great service and additional tips. Your personal preference is appreciated. We will gladly and highly recommend you.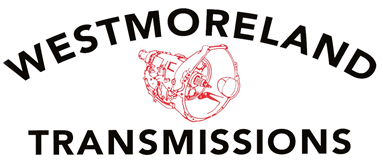 01/22/2021
Great work and sooner than expected.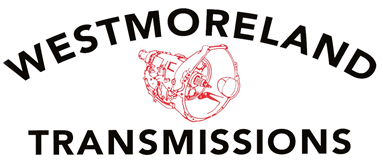 10/14/2020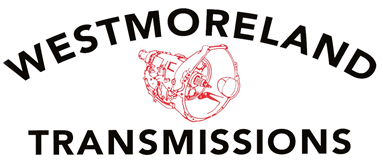 09/06/2020
If there was a 10 star review I would definitely be giving it to this shop. Excellent and timely service I really appreciate what they did for me. I recommend you call them before you take your car or truck anywhere else. Outstanding shop helpful and friendly service they even gave me a ride back to my campsite. Great shop. Great people Thank you guys again.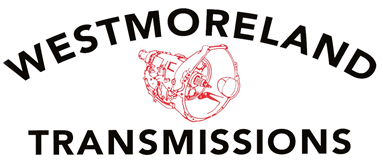 08/06/2020
Called Bob and I told him my systoms I was having on my 2008 Avalanche, he got my truck on the lift within 1 hour, called me that I needed my U- joints replace. He gave me a fair price and called me it's ready for pickup. He showed me the bad parts and guaranteed the noise i was hearing is no longer. there. After going to 3 other auto repair shops that didn't know what my problem was and had my truck at least 2 days, Bob had my truck back to me the same day. I will definitely recommend this place. Great Service and job well done, Bob and team !!!!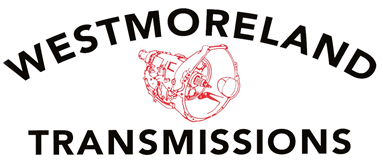 07/09/2020
These guys are awesome. I never post on anyone's site. Bob is very upfront and doesn't mess around. Gets the job done, looks you in the eyes, shakes your hand and makes you feel good about doing or bringing your business to him. Hands down the best!!!!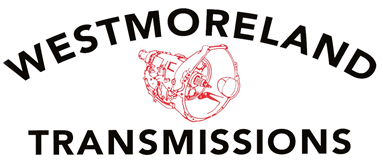 05/13/2020
I came into Bob's shop a bit upset because I was bringing my vehicle for a repair I had done a year ago but at a unrelated shop not associated with Bob, I explained to him the situation and brought my car the following day, after further inspection Bob was able to assure me he could get me right after hearing the noise that my undercarriage was making, after getting an estimate for the repair I saw the opportunity to add a transmission cooler to the list of jobs, Bob suggested we add a shift kit a long with this and let me tell you, Bob knows what you want and you just can't beat the prices so we just had to do it! I honestly do not let just anybody work on my car because it is my pride and joy, but I knew when I walked into Bob's shop that he is a certified professional and he truly delivers the best quality in town, Bob also made me aware that silicone was previously being used to stop a leak which I assume was done by the last shop I had took it in for this repair that kind of trustworthiness goes a very long way, thank you once again and I will definitely be coming back for all my transmission needs!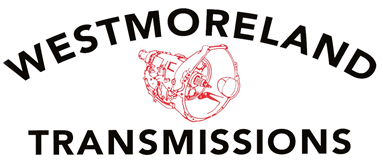 03/17/2020
not have honest in their description. I went in thinking ihad a terrific leak and that I was gonna get a new transmission and I had tormented myself for a week trying to figure out how I was gonna pay for one on my limited income. Kent took a look at it and let me know that it was a stripped oil pan drain plug!!!! Goodyear had just done an oil change about 2weeks ago.....go figure! I will definitely support this awesome and honest establishment forever!!! Thanks Bob and Kent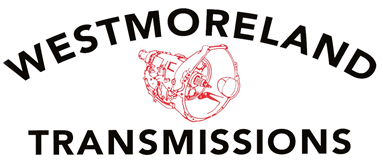 03/19/2020
Bob Westmoreland delivers exactly what he promises. He gives you a fair price for the overhaul of your transmission, tells you when it will be ready and then delivers exactly what he promised. My son and I did a lot of research before choosing Westmoreland Transmissions, and there is a reason Bob is considered the best in the business. No hype, no ads, and no bait and switch for a higher price. Just good old fashioned very skilled work at a fair price. My 2003 GMC Yukon Denali runs just like new again. Thanks Bob.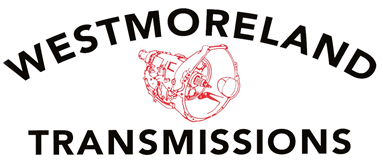 02/25/2020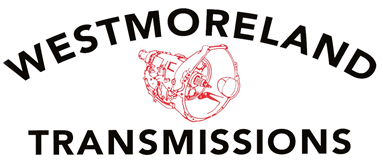 01/07/2020
Took my 98 ford ranger truck in for check engine light and transmission not shifting. Bob had it less than 2 hours, fixed the issues and now it runs perfectly! VERY reasonable prices, highly recommend them. Thanks Bob!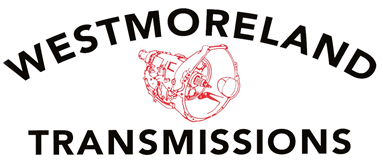 12/10/2019
Had my transmission rebuilt and they were great.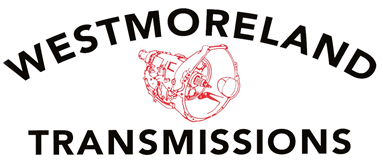 12/16/2019
They get the job done and get you out great service great price.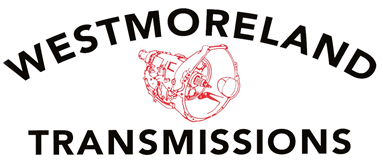 10/03/2019
Very professional. He knows his stuff.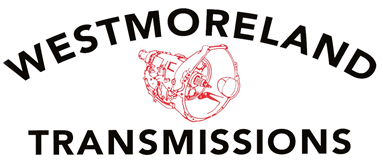 10/16/2019
Great people who do great work. Complete rebuild on my trucks transmission and it's been over a year and is still running great!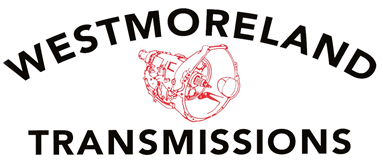 10/23/2019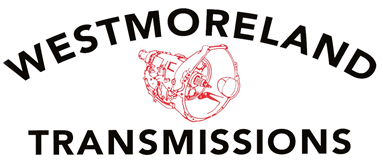 09/18/2019
Brought in my truck for some repairs. Bob was very helpful, knowledgeable, & reasonable. Highly recommend!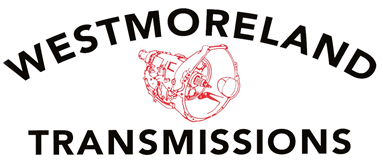 08/28/2019
Bob and his crew are great and got me back in my truck and rolling. Cant thank them enough for the great work and craftsmanship.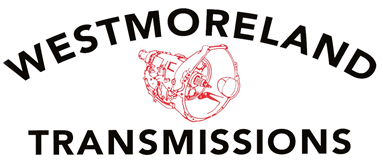 Brought my 2008 Chevy Impala in for an engine rebuild, they did a wonderful job and informed me on a few more minor repairs and corrected those also. Thanks for fixing my car.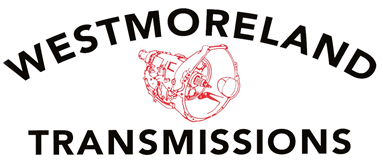 Great to find a transmission company that works with integrity. I just had them take a look at my car and even though I was expecting the worst, Bob and the team gave me great news that it was a minor transmission issue. Repair was done in a day. I highly recommend them.

Timothy Murray - Plano / Texas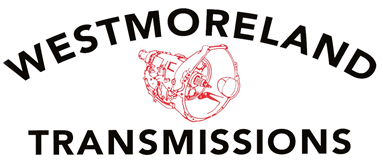 Bob is the most honest guy around with high integrity , he stands behind his work and does quality work you can depend on. I'm 70 years old and my son recommended Bob after searching the internet. Bob reminds me of the service from the old days that you don't find anymore. Bob is a must for your vehicle needs.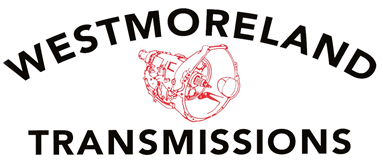 Recommended by my daughter. Very satisfied with kind, friendly service.
Westmorland Transmission rebuild the transmission on my 03 Chevy Silverado back in 2012. It has stood up beautiful to frequent pulling of my RV and car hauling trailers. I took it back in for service on 10/23/20 and it was clean and perfect inside. Showed no signs of appreciable wear. Westmorland's prices are fair, their service is unmatched, and my vehicle is returned to me clean and ready to go on time.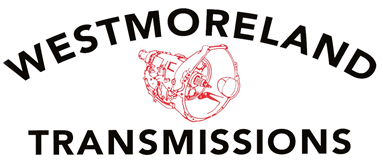 Very pleased with the service provided on my 2013 Tahoe. I was referred to Bob at Westmoreland and had heard good reviews on his work. I am very skeptical when it comes to mechanics and transmission guys as typically they will do anything to separate you from your vehicle and magically double your quote into a generated bill with artificial findings that you can't prove existed. This company is old school and personable. I appreciated the quick turn around as well. Was quoted 2 to 3 days for the new transmission install and it was actually sooner when I was called to pick it up. Hard to find good service, especially customer service, like this anymore. I will be taking my fleet there in the future. Thank you Bob and company!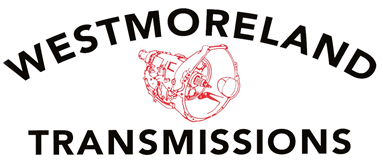 Took my car in for a jerking problem in transmission. They repaired the problem and did an outstanding job. I will be recommending them to everyone I know and now I have another car there for a repair.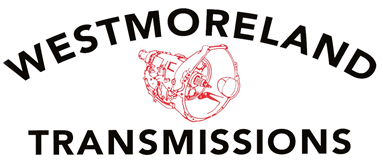 I researched many transmission shops in the area and found that Westmoreland Transmissions had the best reputation. I would highly recommend this business!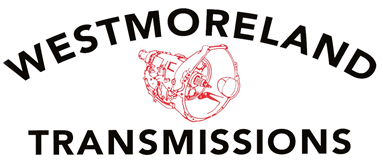 They do fantastic transmissions, they did a great job on my F-250 7.3 diesel! Great turnaround and price.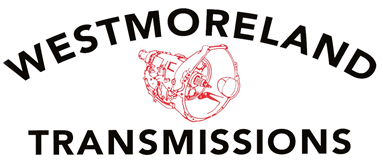 Fair prices and great service! They fixed my transmission RIGHT, and I got my car back in no time. They even advised me on some other maintenance issues I should get checked out at no charge. Soo HAPPY I found this place! I almost gave up $260 and 3 extra days for the same job.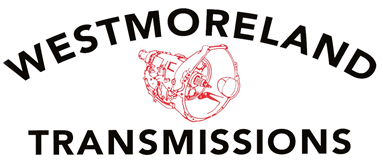 I've had Bob work on transmissions for my classic truck as well as my late model, and I was very pleased with the service. He used top quality parts at a great price, and the turnaround was quick. I highly recommend Westmoreland Transmissions!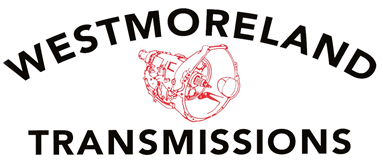 This is an honest and hard working team. Bob and the rest of his team did a great job and had a great turn around time. We have had a few of our personal trucks in need of new transmissions done lately, and they got the job done. Thank you Bob and your amazing team!!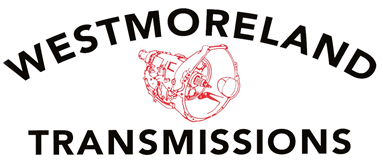 Most honest guy. I will never go anywhere else to get my transmission worked on. Thank you Bob.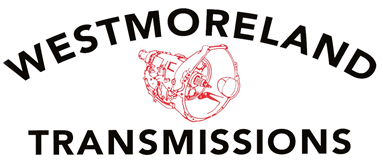 Awesome work, speedy service. Did my clutch in no time.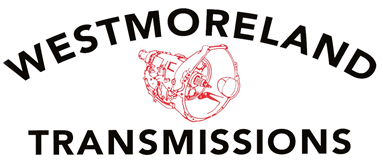 I manage 26 fleet service vehicles. Bob and his team are wonderful to work with! He gets my vehicles in and out quickly without cutting corners. I highly recommend Westmoreland Transmissions for all my vehicles. He takes me step by step explaining what was done. I have now brought in my personal vehicle for service, because he has taken care of my company so well. Finally a service I can trust!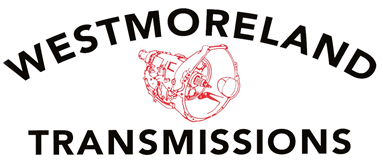 Honest nice, and great people... Quality is beyond anyone else.
Discover More About Reviews and Repair Services At Westmoreland Transmissions in Arlington

General Maintenance
Auto Repair Near Hurst
Auto Repair Near UT-Arlington
Testimonials
Susan Jumper

, 01/29/2023
My car broke down and I was only in town for a few days. Turns out I needed a new clutch and they got me in right away and fixed it within one day. VERY nice people and awesome service. Thanks, Westmoreland!!!!
view all reviews